ABOUT US
Established in 2005, Accredium Confirmity Assessment Service (P) Ltd. has grown into a leading certification , Audit and Inspection body with the goal of delivering a certification service which goes beyond simply ticking the boxes. As an approved and accredited, ISO Certification body, we provide certification to an extensive range of ISO standards and management standards. ISO 9001 Quality Certification, ISO 14001 Environmental, ISO 20000 IT Service, ISO 20121 Event Sustainability, ISO 22301 Business Continuity ISO 27001 Information Security, ISO 50001 Energy, OHSAS 18001 Occupational Health & Safety and Small Business Certification We aspired to provide a service which went beyond the grey, unemotional check-list approach to auditing and inspection which has typified the industry for far too long. hence, as a certification body we have constantly endeavoured, and will continue to strive to introduce new, progressive and pioneering approaches, to meet the needs of our current and future clients.
Accredim Conformity Assessment Services Pvt Limited (ACASCERT) is established as a third party conformity assessment body since 2005. ACASCERT is one of the leading and fast growing certification bodies across the globe with focus on customer satisfaction through value-added services.]
ACASCERT auditors are especially competent in scope & industry.ACASCERT believes in a Professional approach, which is blended with specific industrial & auditing experience. Accredium's process approach based assessment procedure prevents lapses of client systems, boosts employee's morale, and better customer confidence and ultimately ensures effectiveness of the management.
Accredium is also Largest and best ISO Certification services across the world for ISO 9001, ISO 14001, OHSAS 18001, HACCP ISO 22000, ISO 27001, SA 8000, ISO 17025, ISO 17020, ISO 15189, ISO 13485 standards. We provide ISO audit, ISO internal audit, ISO pre-assessment & certification.
The company is being managed by Professional Consultants, qualified & expert in their related fields.
Consequently the Senior Consultants of The Company are Registered with NABET (National Accreditation Board for Education and Training), Government of India oriented organization and QCI (Quality Council of India) as a QMS CONSULTANT & FSMS / HACCP CONSULTANT.
The company has built up a vast base of associates comprising an extraordinary powerful pool of intellectual resources that can be seamlessly harnessed in the execution of tasks of any degree of complexity.
Build for the team a feeling of oneness, of dependence upon one another and of strength to be derived by unity.
Accredium Confirmity Assessment Services Pvt Ltd. (ACASCERT) is
Indian Representative of EUROGLOBAL Certifications UK Ltd, United Kingdom.
Accredited By Independent Accreditation Board-GACB(Europe) Global Akkreditierungs Of Certification Bodies Europe Ltd , United Kingdom
Accredited By Board of Quality Standards (BQS), Board Of Quality Standards, Commonwealth Of Dominica
Member of Dallas – FT. Worth Quality Assurance Association (DFWQAA)( A Member of The QAI Global)
Member of Chicago Quality Assurance Association (CQAA) ( A Member of the QAI Global)
Member of Association Of Indian Medical Device Industry(Aimdi)
Member of United Quality Management Institute (UQMI)
Member of International Safety Quality Environment Management Association (ISQEM), United Kingdom, A Non-Profit Making Association.
ISO 9001 Certificate (ISO 9001 Certification Delhi), ISO 14001 Certificate (ISO 14001 Certification Delhi), ISO 22000 Certificate (ISO 22000 Certification Delhi), ISO 13485 Certificate (ISO 13485 Certification In Delhi), ISO 27001 Certificate (ISO 27001 Certification In Delhi), Ohsas 18001 Certificate (Ohsas 18001 Certification In Delhi), Haccp Certificate (Haccp Certification In Delhi), CE Marking Certificate (Ce Marking Certification In Delhi), GMP Certificate (GMP Certification In Delhi).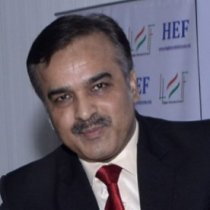 Dr. Ravindra Pratap Gupta
Director
B.Sc, MBA, PhD, CCD (UK)
Dr. Ravindra Gupta is a Consultant, Adviser & Board Member in companies spanning across sectors as Pharma, Retail, Healthcare, Distribution, IT and Education. A dynamic professional in Corporate Governance, Marketing, Sales and Operations with over 22 years of strong, decisive executive leadership in well-known organizations. Has been instrumental in bringing successful transformations in difficult situations with able guidance and spearheading leadership. Has strong corporate network and sector knowledge for bringing turnarounds and has successfully completed various full time, advisory & consultancy assignments undertaken.
Dr Gupta has been functionally engaged in establishing presence for pharma majors in various locations within the country having played pivotal roles with Micro Labs Ltd, Wanbury Ltd. (erstwhile Wander Novartis Pharma), Aventis Pharma Ltd and Lloyds Labs. Have been associated in healthcare among the top management cadre personnel of 1500 bedded Asia's biggest hospital SevenHills Hospital & Health-city.
Dr. Gupta has been a core part of the healthcare retail business of the Future Group and has been instrumental in setting up the vast network of in store Wellness Stores with India's leading Retailer Future Group in North, West and Gujarat Zones.
Dr. Gupta had been associated with the Indira Group of Institutes since December 2008, having held the position of Director at Indira Group of Institutes. Besides he is credited with successfully establishing distribution network of Domestic and International Giants in India.
Winner of Mother Teresa Award for Excellence in Execution.
2011, Global Achievers Award 2011 for Excellent Industry Interface, IEDRA Excellence Award 2011, RK Excellence Award for Best Marketing Professional of The Year" on 12th May 2012, Business Consultant of the Year 2013.
---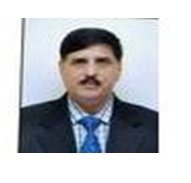 Dr VM Handa
Head Human Resources
A professional having over 30 years rich experience in HR, Personnel Management, General Administration Facility Management, Employee and Industrial Relations across diverse industry verticals.
Awarded "Indian Achievers award for Excellence in Education" by Indian Economic Development & Research Association, New Delhi Approved Ph.D. guide for Management subject by Shri Jagdishprashad Jhabarmal Tibrewala University, Rajasthan.
Proficient in Employee relations, Union relations, Grievance Handling, Legal & Statutory Compliances, Organisational Development, contract labour management, manpower planning & recruitment, reward & remuneration system etc.
A keen strategist with the flair for designing and implementing strategies and HR Interventions that align with business needs and for accelerated growth of the organisation.
Endowed with excellent relationship management, communication & interpersonal skills and team management skills.
2011, Global Achievers Award 2011 for Excellent Industry Interface, IEDRA Excellence Award 2011, RK Excellence Award for Best Marketing Professional of The Year" on 12th May 2012, Business Consultant of the Year 2013.
---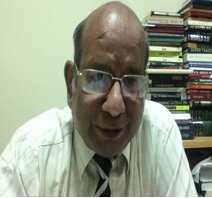 Mr Lakshman Sundar
Content Head
Lakshman Sundar Aiyar is a PR, Media and Communication Specialist. He has over 35 years of rich experience in these fields.
He had done his B.Sc., DITM (Diploma in International Tourism Management), PGDJPR (Post Graduate Diploma in Journalism & PR), MA (History), DIMC (Diploma in Mass Communication) and MA (International Relations). He had also done certificate courses in Public Speaking & Insurance.
He was holding important positions in prestigious organizations like JM Financial, US Department of Commerce & USAID, and LINTAS Advertising & Reliance. Since retiring from Reliance he has been an Adviser, Consultant and Mentor to few companies in the IT, Electronic Security & Education Sectors.
Besides, he is a freelance Journalist and a regular columnist in a few newspapers. He has written over 800 articles on a variety of subjects.
Writing, Communication, PR and Media are his passion and forte.
He has received a number of awards for his excellent performance both in the academic and professional fields. He was invited twice to the Annual Educational Conferences at Roanoke, Virginia, USA.
His hobbies include reading, writing articles to newspapers, travelling, watching TV and above all helping others.
Dr. Richa Bhargava
Head Training & Development
With two decades of professional experience & Founder- Dr. Richa's Success solutions
Former HRBP Hydraulics & Aerospace Parker India and Dr Batras.
Expert on Talent Acquisition,  Learning & Development, Wellness Initiatives, Expressive Art Workshops, Personality assessment ( DISC profiling ), Leadership Coaching, Success Coaching, Social Initiatives, Touching Lives
CPBA - Certified Professional Behaviour Analyst (TTI, Atlanta) - with exceptional understanding of Peoples Behaviour and the utilization of a particular talent to its fullest potential. Licensed to use this automated tool to discover, retain and develop the top talent.
Thomas Profiling - Certified Thomas International profile Analyst (Thomas International, U.K.) Certified user of DISC Profiling for making people profitable.
Perfect Hires-Certified Recruiter, Expert in behavioural event interview technique (People Metrics -sister concern of Thomas International, U.K.).
Certification for "ISO 9000 in Health Care Units" from the Indian Institute of Quality Management, Jaipur, India.
International Certification on Coaching for breakthrough performance –( Life learning solutions along with SMR – Malaysia)
CELTA - Certified English Language Teacher for Adults (Cambridge, U.K.) RMIT - Vietnam. - Strong Training and Development Skills.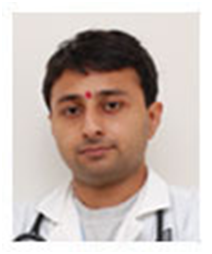 Dr Sagar Galvankar
M.B.B.S. (M.D.), M.P.H. Assistant Professor Department of Emergency Medicine UF College College of Medicine – Jacksonville UNIVERSITY of FLORIDA
International Strategic Advisors
Dr Sagar Galwankar is an enterprising individual with exception business acumen and is committed to creating a business model that can benefit the human fraternity at large.